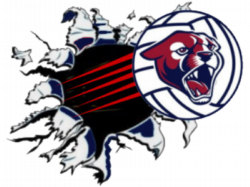 Welcome - Our web site will provide team members and parents access to practice schedules and team activities while students, staff and fans can keep updated on the matches, tourneys and our run to the state play-offs.
Please check back often as we add new content .....Coach Fred Mann
2018 Season review
Perry drops semifinal match to Corona del Sol
#2 Xavier turned in a sweep of #3 Hamilton, 25-21, 26-24, 25-16 while Corona battle back from a 2-0 deficit to stun #1 Perry 18=25, 15-25, 25-21, 25-21, 15-7 in the conference semifinals at Highland High School. Corona and Xavier meet on Wednesday at 8 p.m. at Wells Fargo Arena.
AIA 6A State Tournament 6A BRACKETS
Perry gets #1 Seed for State
6A State Qualifying - (16-team bracket): In order to qualify, a school must have scheduled a minimum of 14 games. Teams ranked No. 1 through No. 8 will earn an automatic bid to the state tournament. The conference play-in tournament will match up teams ranked No. 9 through No. 24. Teams ranked No. 1 through No. 8, along with the eight winning teams from the conference play-in tournament, will make up the 16-team state tournament.
The state tournament bracket will be seeded according to overall ranking of the 16 teams. The state tournament will consist of four rounds and be single elimination.
http://www.azpreps365.com/rankings/volleyball-girls/6a
6A 2018 State Tournament Schedule
First Round: Tue., Oct. 30, 2018, 6:30 p.m., Westwood vs. Perry
Quarters: Thu., Nov. 1, 2018, 6:30 p.m., High Seed Queen Creek vs. Perry
Semis: Mon., Nov. 5, 2018, 5:45 & 7:45 p.m., HHS Corona del Sol vs. Perry
State Championship: Wed., Nov. 7, 2018, 8 p.m., ASU

Perry posts 7-0-1 mark in winning Birdcage Classic
October 13, 2018 by Les Willsey, AZPreps365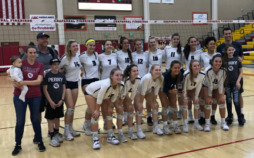 Perry girls volleyball coach Fred Mann likes to maintain a balance in his team's matches over the course of a season. A little here, a little there. Endeavoring not to overdue it or be idle for too long.

Such it was this weekend at Chaparral High's Birdcage Classic for the Pumas. An eight-team field featuring three No. 1 ranked teams, including Perry in 6A, and four of the other five in the top 10 of their respective conferences.

Perry earned the top seed for Saturday's bracket play after a 3-0-1 Friday. The Pumas seemed at their best in the title match as they bested Cactus Shadows, 25-9, 25-13. Perry is 15-0-1 in its last 16 matches.

"We're finishing up fall break and had a couple matches last week," Mann said. "We had no matches this week. I didn't want to go a week without a match. So we got in this tournament. I like to have us get a little rhythm before we play the tough matches we have left (Xavier Prep, Hamilton and Chandler)."

Perry dodged a glitch in its bid to win the tournament in its opening match of bracket play. The Pumas lost their first set to Pinnacle 25-12 and were able to pull out a 26-24 win in the second. They took the third 15-10 and didn't lose a set the rest of the day.`

In Saturday's final with Cactus Shadows, it was my goodness, Grace Doyle. The senior middle registered four kills in four attempts and six blocks in the two-set win over Cactus Shadows. She has been a difference maker often of late.

"It's big to have five blocks in a match," Mann said. "We we played Xavier (Sept. 26) she had five blocks in the fifth set. She's not a person that draws attention to herself. I can't say enough how much she does for us."

Junior outside hitter Tatum Stall led the title-match attack for Perry with nine kills. Perry excelled from the service line as well with Melissa Blockey and Matea Suan supplying a pair of aces each.
Cactus Shadows reached the final coming back through the loser's bracket. The Falcons avenged a sweep by Scottsdale Christian in the second round of bracket play by returning the favor to get a second chance at Perry from Friday's play. Scottsdale Christian, the defending 2A state champs, finished 5-3 in the tournament. Two of those losses were to Perry.

PUMAS IN PREMIER REGION - The Pumas will compete in the AIA's Premier Region along with Basha, Chandler, Hamilton and Xavier Prep in the 2018 season.

CHECK OUT THE PROGRAM PHOTO GALLERY - We will be posting action shots of matches throughout the year, along with other activities and people that are fans of the program. GALLERY

HELP THE PROGRAM AND GET A TAX BREAK - If you would like to contribute to the Girls Volleyball program you will be eligible for a 100% tax credit. The state of Arizona allows individuals and couples a 100% state tax credit on donations made to schools for extra curricular activities. INFO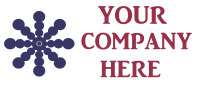 ADVERTISE AND PROMOTE YOUR BUSINESS Promote your business and help the girls volleyball program at the same time. We are offering a number of different options for you to get your company information in front of Puma Nation.
You can get a 3x5 banner in the gym, various print ads in our programs and a spot on our Sponsors web page. It's quick, easy and secure through PayPal. ADVERTISE